Mess of the moment.
Wednesday, August 30, 2006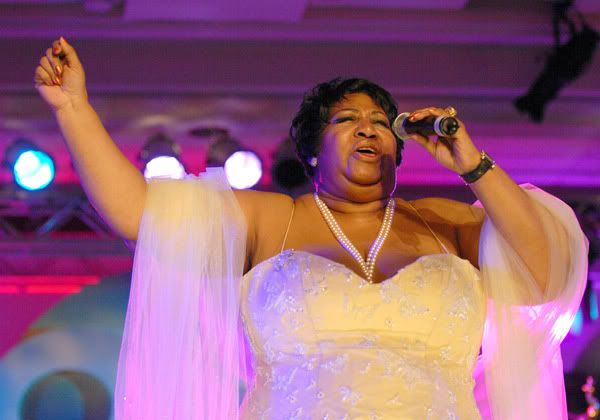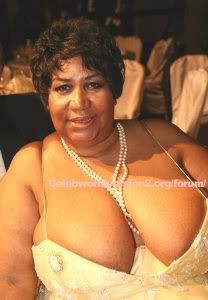 Aretha.
what the fuck?
Rob and I's commentary on this.
Erin - Did you see that picture of Aretha Franklin?
Rob- YES whereeeeeeeeeee did you find that pic!? She has the titties of life. She could feed all of Africa or something
Erin - Yeah I was rollin' when I found it.
Rob - That's CRAZY who let her walk out of the house like that!?
Erin - I KNOW RIGHT? It's like... Does she have a maid? A publicist? Friends?
Rob - FAMILY? CHILDREN? COMMON SENSE?
Erin - A DOG? SOMETHING!
Rob - If small children come up to you and their tongues are wagging something is wrong
And you know when she was up there singing people were ooh girl-ing her. You are the Queen of Soul Aretha. Let's get it together!
posted by A Hot Mess at 7:21 PM

|
Permalink
|