GINUWINE IS BACK!!
Wednesday, August 30, 2006
The fact that Ginuwine is back is pretty ironic because I've been having my "throwback month" and listening to a bunch of old school R&B. Just the other day I asked myself "What happened to GInuwine?" So I did what any smart person would do. I checked Wikipedia. They said that he was coming out with something in Fall 2006 but I didn't think it'd actually come out. I thought that it'd be shelved.
Ginuwine - Can You Tell It's Me
This song is pretty good. Maybe this wil inspire a lot of the other greats to come back. They are saying that Tevin Campbell might be coming back, too. I'll keep you guys posted on that.
Michael Rodriguez and her supposed girlfriend.
My best guess is that Michelle R. finally realized that we would never, EVER believe she was straight. Eddie? Usher? Now it's y'alls turn.
Here are some pictures of Beyonce Jr. at the VMA's: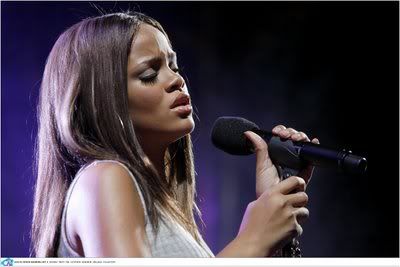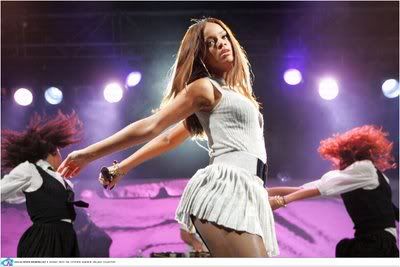 Say it with us Rihanna: BANGS! BANGS!BANGS!
and what was Eric Benet's dumbass doing at Paris Hilton's album launch? Oh I know. He lost his career and he thought maybe he'd find it there.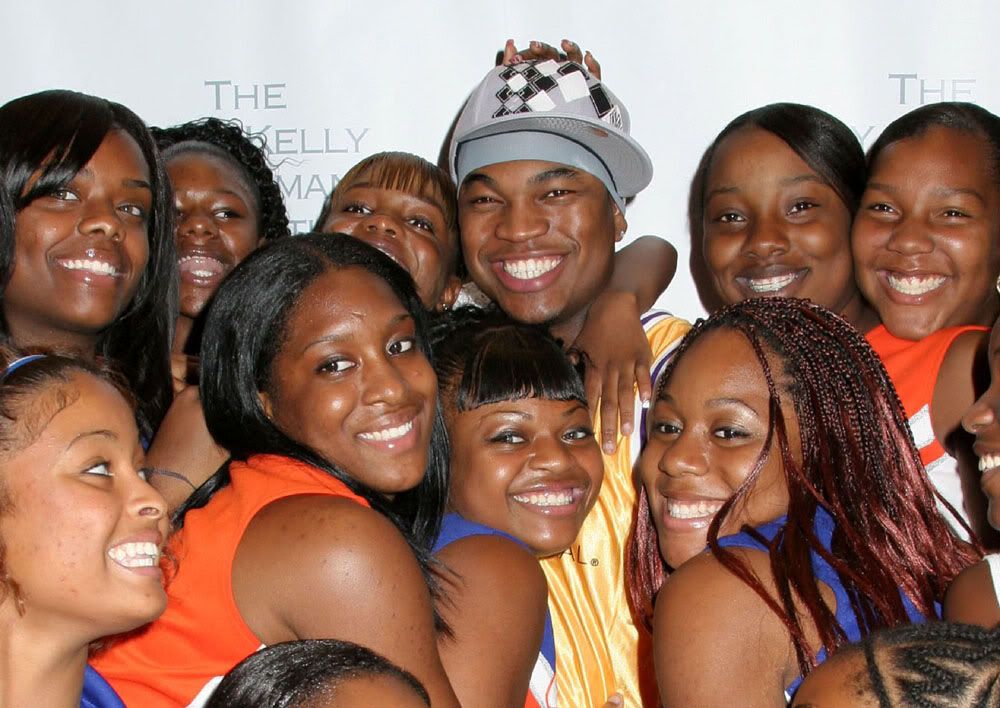 "THEY THINK I'M GAY. BUMP THAT! I'M GON' TAKE A PIC WITH SOME GIRLS."
Ne-Yo and his publicist have slammed rumours that he is gay.
"-Yo and cheerleaders at the Fourth Annual Charity Shootout hosted by Star Financial at Madison Square Garden, benefitting Robin Hood and Human Rights First. New York City, USA - 10.07.06

The SO SICK singer's publicist has slammed reports the singer will announce he is gay during a New York City press conference this week (begs28AUG06) and insists that he will also not be coming out in the latest issue of Essence magazine.

Ne-Yo, real name SHAFFER CHIMERE SMITH, was forced to address the claims after an e-mail was circulated on the internet purportedly including quotes from the interview, which are attributed to a woman named BARBRA.

A Def Jam representative says, "It's completely false. There isn't a staff member by that name at Essence, nor is Ne-Yo going to be featured in the October issue of the magazine."
Source
More:
Jessica Biel may be next
Paris Hilton's album is flopping. Act suprised. No. Try it.
Hilary Duff visits Katrina victims
Maybe they gave her some Po' boys. She needs it.
Lol
at Star saying Katie Holmes is plotting her escape. Well I guess they ruined it for her.
posted by A Hot Mess at 6:46 PM

|
Permalink
|