This is some Paris Hilton shit.
Thursday, September 07, 2006
So now people are saying that Nicole Richie's ex D.J. A.M. is dating that girl from Laguna Beach. Whatshername is mad because Nicole Richie is dating her ex-boyfriend. Last week whatchamacallit was wearing a t-shirt that said "You can have him." but whatshername's reps were saying that she wasn't mad at Nicole for dating him. I don't care what kind of girl you are but when someone dates your ex-boyfriend you have some sort of ill feeling towards them, especially when you and the guy just broke up and he gets with a girl within two weeks. This kind of sucks because we think Nicole was on a road to recovery but now this is going to set her back 10 more pounds. Fucking assholes.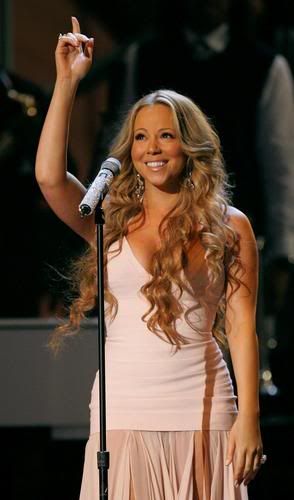 This is just off the chain right here. Mariah Carey now has people creating a 24 Karat Gold Bronzer just for her.
Mariah's representative said: "She is on tour with Mariah and they are developing an exclusive line of bronzer containing real 24-karat gold dust."
dd
I can't get over this. I mean, does she have real friends? How could you let your friend come up with mess like this? What else is she going to ask for? The piss from a unicorn to use as face toner? Hair from a real mermaid for weave?
Source
posted by A Hot Mess at 5:51 PM

|
Permalink
|