Mama Knowles and B are all about that milk money!
Wednesday, September 27, 2006
Beyonce and her momma do the latest Got Milk? ad.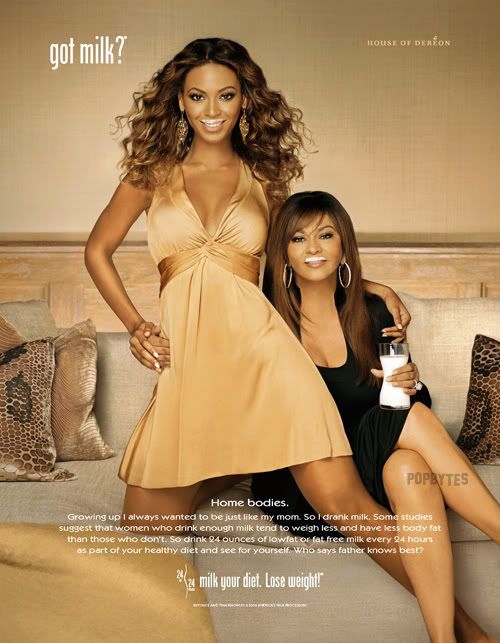 "While I was growing up, my mother set a good example for me, which included eating right and drinking milk," said Tina. "I have passed that on to my daughters, and now my grandson. Keeping ourselves busy with the clothing line and Beyonce's new movie, we manage our weight by watching what we eat and drinking milk is a big part of that"
I'm gonna start drinking milk so I will be able to fit in those $200 House Of Dereon Jeans!
(
Popbytes
)
posted by A Hot Mess at 1:10 PM

|
Permalink
|