New Kelis photos
Wednesday, October 18, 2006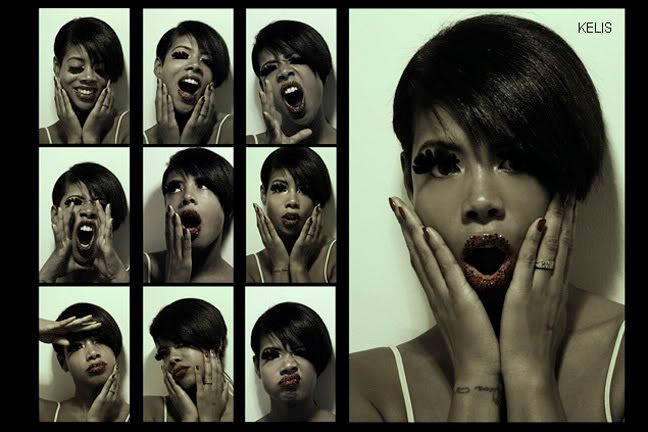 I really like these. Dunno what's up with the Joe Dirt mullet in the second group of shots, but I'm not hating. By the way, if you haven't checked out
Kelis
' album
Kelis Was Here
, do it to it! It's hot.
Briefs:
- Don't bust out the welcome back banner quite yet, but feel free to get excited:
Whitney officially files for divorce
.
- Diddy on track to debut at #1 with
Press Play
, JoJo at #2, according to
HitsDailyDouble
.
- K. Fed is insecure and says
no himbos in Britney's new video
.
-
Mary J. Blige is set to release a greatest hits album
with three new tracks this holiday season.
posted by JC at 3:32 PM

|
Permalink
|